Slimline outlets and switch​es

Australian Design Award
Slim Wafer Design Advantage
Good Design Award winner 2018 – Product Design on Hardware and Building
Transco Slim Wafer slimline outlets and switches are the ONLY retro fittable thin profile in the market. It also has the thinnest profile among the similar products.
Rival "slim" series have edge pro files from 4mm to 9mm only the Transco Wafer Series has a 2mm edge.
The wafer's sleek curved edge gives the lowest edge profile possible.
The wafer range is slimmer than slim it's wafer thin, Wafer has architects and designer talking from coast to coast.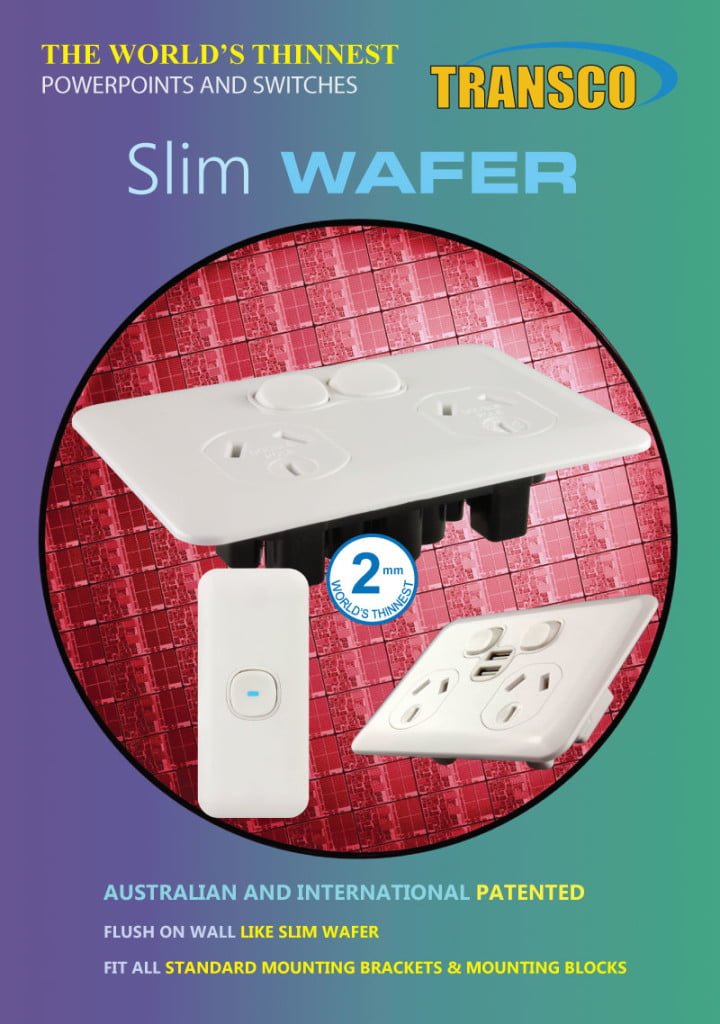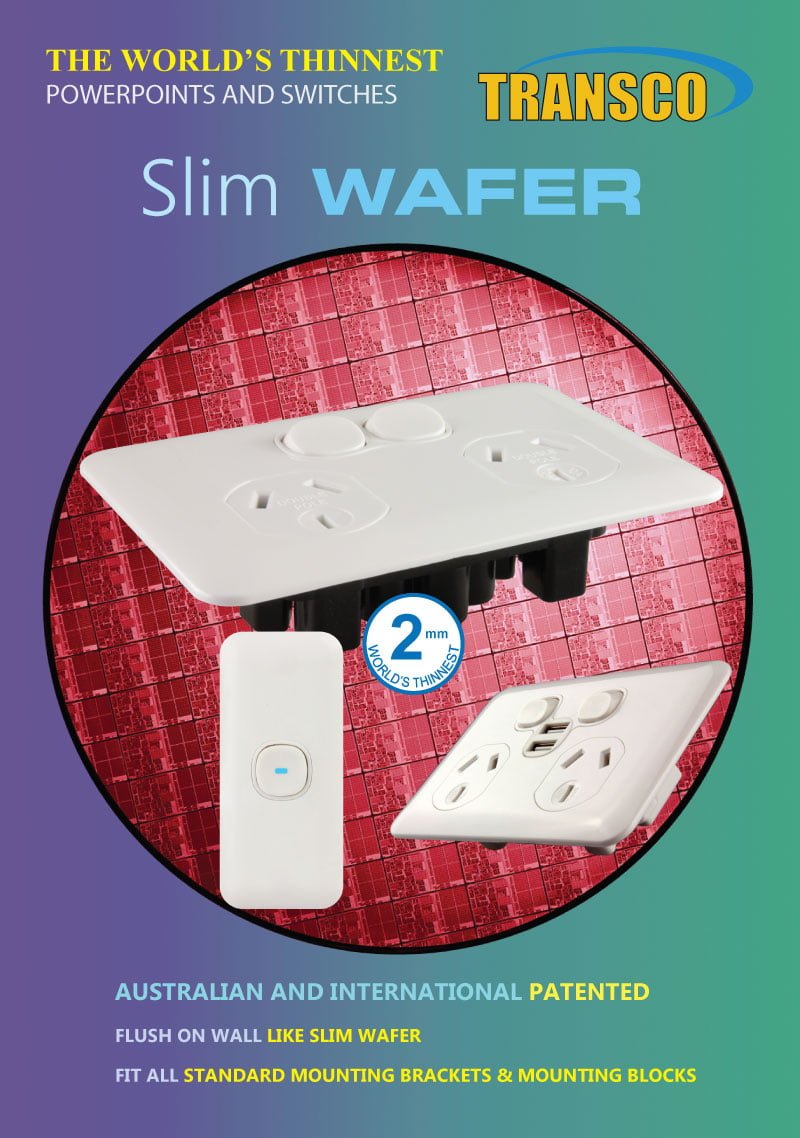 Slim Wafer Installation Advantage
The wafer range fits off to standard plaster clip or bracket no need for expense recessed mounting accessories.
In a world first the Transco Wafer Series is the only retro fittable thin profile series.
The wafer's malleable plates means a smooth fit every time.
Slim Wafer Patent Advantage
The wafer range has a patented flush plate mounting system means no need for tricky paper templates.
The Transco patented flush plate mounting system allows for seamless exchange of old chunky powerpoints and switches to the new wafer thin Transco.
Why Wafer?
When designing the Wafer series we had two goals, to produce a switch and outlet series that is as flush to the wall as possible and all electricians could fit to any wall, with ease. The Transco Wafer series has achieved both the design criterion, with a 2mm edge profile and the patented flush plate mounting system. If your project needs the best insist on Transco Wafer.
The Wafer Series of switches and power outlets are manufactured in accordance with AS/NZS3100 and AS/NZS3133 meeting all relevant Australian Standards, and complies with the latest wiring rules and exceeds all electrical supply authority standards.