Slim Weatherproof outlets and switches
Tested and Approved for Safety and Weatherproof to Australian Standard
Good Design Award Slimline IP65 Power Outlets

Australian Design Award
IP65
without plug inserted
with or without lid covered
AU/NZ Approval N25697
Transco Neptune is the only flush mounted, hingeless, self enclosed, slim weatherproof IP65, double pole, neon indicator power point ever made. The inlet membrane uses patented poly chloroprene gasket technology to provide ingress protection only seen in expensive bulky top end industrial outlets.
Is Transco Neptune really IP65?
Yes. Transco Neptune slim weatherproof power outlets complies with the tested clauses for IP65 per AS 60529, tested by an ILAC MRA accredited laboratory in Australia.
Is Transco Neptune IP65 with or without a plug being inserted?
Yes. Transco Neptune slim weatherproof power outlets are IP65 without plugs inserted (IP54 with plugs inserted). It has been tested against water splashed with a plug being inserted into one of the two sockets.
Is Transco Neptune IP65 without any lid?
Yes. Transco Neptune slim weatherproof power outlets have been tested for IP65 without a lid against water splashed from all directions. One may however prefer a cover for aesthetic reasons and better weatherproof protection.
How can Transco Neptune achieve IP65 without having any lid covering outlets facing straight front?
By implementing the revolutionary patented inlet membrane technique, Transco Neptune slim weatherproof power outlets are able to achieve IP65 without any lid.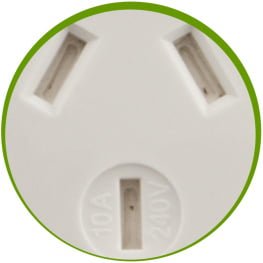 Inlet Membrane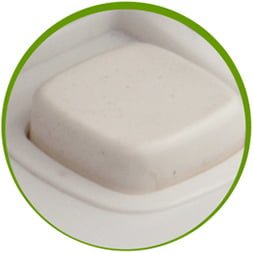 Neoprene Protected Switch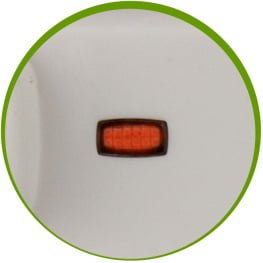 Neon Indicator
Rear Gasket
Patented IP65 Slim Weatherproof Double Pole
Ideal for caravans, camper vans, food trucks, site shed, building site, household wet space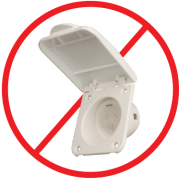 IP65 Double Pole cover version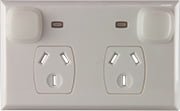 IP65 Double Pole, without cover
Patented IP65 Slim Weatherproof
Ideal for household wet space, balconies, outdoor areas, kitchens, bathrooms
No more
Bulky
outdoor outlets
Neptune slim weatherproof outlets offer safety, space saving, and aesthetic improvement to a huge range of commercial and domestic design applications, from restaurants and cafes through to veterinary clinics, from domestic balconies to alfresco entertaining areas, from caravans to mobile classrooms the Neptune gives you a power solution like none before.
Slim Weatherproof IP65, UV stabilised, high and low temperature
The Neptune can replace industrial switched socket outlets in commercial and domestic wet area applications. Ingress protection of 65 when operational means the power points can be used safely while hosing using low to medium pressure. The Neptune's really stands alone when you close the lid, allowing you to use a high pressure cleaning system. UV stabilised means indoor or outdoor the Neptune does not care, -20 degrees to plus 50 degrees means use anywhere.
Space saving and cost saving, available in black and white
Industrial socket outlets are bulky using 80% more space than the Neptune, and costly, more the four times the cost of Neptune. Important in a cafe or commercial kitchen, where space is often at a premium. The aesthetics of the space need to considered, with customers often able to view the food prep areas, large grey boxes on the wall, nice to have a low profile product that blends in with a light or dark back ground, that is what Neptune can do.
Modern slimline style and higher IP protection
Balconies and alfresco entertaining areas have been using traditional and outdated "garden" style (side mounted down facing power points) weatherproof power points. The Neptune has a quarter of the depth profile of a "garden" power point. Not only that, the Neptune has a much higher level of ingress protection than all domestic weather proof power points. A contoured front edge, a safer product and a like for like price point.
Double pole (deactivates both the active and the neutral) with neon power indicators
All mobile and dynamic power points need to be double pole, this applies to caravans, camper vans, mobile food trucks, site sheds, mobile classrooms etc. The Neptune can be used externally and internally on these structures. Neon power indicators help with fault finding, no neon light in on mode supply side fault, neon on appliance fault.
IP66 Slim Weatherproof Switches